AXA's Indian Reinsurance Branch wins CSR award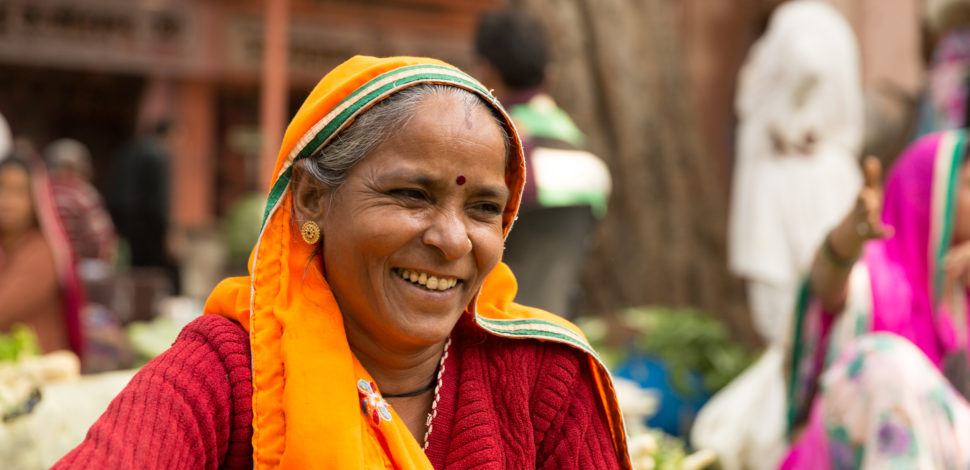 AXA's Indian Reinsurance Branch wins CSR award
AXA France Vie – India Reinsurance branch was established in 2017 with licenses in life, health, and property and casuality insurance lines. Through reinsurance, the branch aims to support the long term sustainable growth of India by sharing the financial strength and technical expertise of AXA France. The branch's dynamic team of actuaries, data scientists, consultants, fraud control experts, investigation experts, and diverse medical practitioners regularly goes above and beyond their role as an insurer to advance AXA's misson – empowering people to live a better life.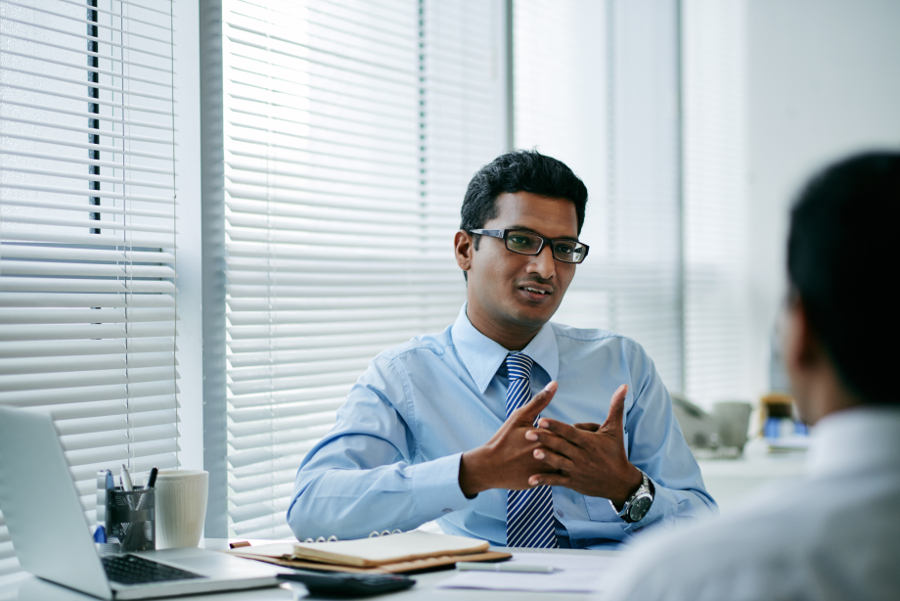 Their efforts have been recognized by Insurance Asia, a leading industry publication in the Asia Pacific region. The Indian branch won their 2020 CSR Initiative award for India for their long-term commitment to social good. The Indian branch has improved access to healthcare and helped people meet their essential needs during the COVID-19 crisis and beyond.
AXA's role in mitigating the COVID-19 crisis
Sharing expertise for social good
As experts in public-private health partnerships, the branch recently worked with the Insurance Regulatory Authority of India (IRDA) to propose and finalise the fixed package rates for the treatment of COVID-19 patients in the country. This advisement has a direct impact on the nearly 770,000 cases in the country at the time of writing and will help ensure that treatment costs are sustainable for patients, government payers, and medical professionals.
Donation of food grains and thermometers in rural districts
Understanding the adverse impact COVID-19 spread in the country, our AXA entity in India found many people in shortage of foodgrains. We mobilized our resources and manpower to arrange and distribute more than 500 10-kg bags of rice to the from remote rural village.in Jharkhand. Rai Mahimapat Ray government officer of Ranchi District recognized AXA for its targeted action to help those in need at a time when reaching remote locations is such a big challenge. The branch also sent thermometers to government hospitals in Jharkhand to accelerate diagnosis of COVID-19 cases.
Donation of one-day salary to daily wage earners impacted by lockdown
In India, around 487 million people who depended on daily wages as laborers, drivers, and other working class jobs were unable to work during the lock down. It is estimated that 40 million people risked dying of hunger. To address this social need, branch employees have donated one day of salary to the PM Cares Fund, which helps migrant workers fight against the hardships faced under the COVID-19 induced lockdown in the country.

Addressing last mile challenges in accessing healthcare:
Empowering rural women in Chikhli, Gujarat
Government sponsored healthcare schemes are targeted at the most deprived sections of society who are often not aware about how to use their benefits. Such mass scale schemes are prone to malfeasance as the population is not very educated and aware about the due benefits and grievance redressal mechanisms. It is very important to educate and empower women, who face many challenges, especially in rural areas, and play an important role as caregivers in many families.
The challenge of raising awareness of healthcare benefits
Understanding these hurdles, the branch actively engaged with the beneficiaries on ground to take their feedback, understand their concerns and also arranged an awareness session to disseminate information regarding their due entitlements under the scheme. By listening to the customers, the team understood that that once beneficiaries understand their rights, it would simpler for them to receive the intended benefit.
Empowering women through health education
To address this challenge, the branch organized an event for women in rural Gujarat to better understand their healthcare benefits. 800 health and sanitation kits were distributed to attendees in addition to awareness sessions aimed at helping women understanding they could access their healthcare benefits without any upfront payment or out of pocket costs.The branch partnered with the Honorable Member of Parliament, Shri CR Paatil to spread awareness about the cashless healthcare facility for 1500 treatments provided in empaneled hospitals to the families living in rural areas.
The team educated the beneficiaries through an impactful health & hygiene workshop, grievance redressal mechanism briefing, entitlements & eligibility, anti-exploitation measures and other scheme guidelines.The session on basic health and hygiene emphasised the importance of hygiene and stress upon taking preventive precautions to save their families from serious illnesses. All sessions were interactive wherein beneficiaries discussed their experiences and raised various questions about the topics discussed.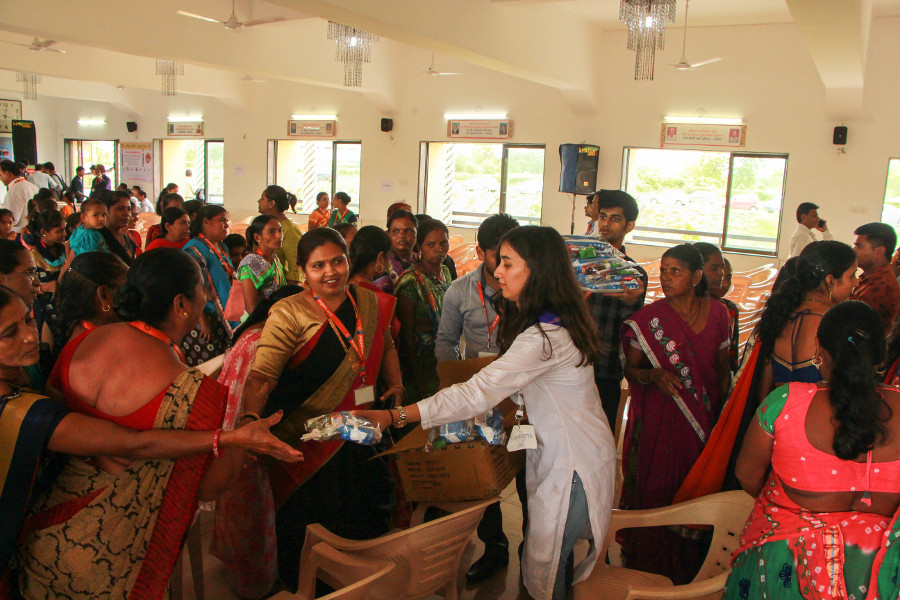 This event brought together the district officials involved in scheme management and provided a platform for the beneficiaries to interact with them. This brought together the community and has a closer relationship between thewith beneficiaries and the key decision-makers involved in the scheme.
Committed to social responsibility for the long term
AXA looks forward helping address the pressing needs of society, as a holistic partner dedicated to improving health at the last mile. Whether through distributing sanitation kits or food grains, AXA is dedicated to working for a healthier future. The Indian branch is committed to developing a sustainable ecosystem that supports the well-being of all Indians, especially the most in need.
Did you like this article? You are visiting the AXA Santé & Collectives website.
Browse our site to learn more about our services.